WHAT OUR CUSTOMERS SAY ABOUT US
"What an amazing and professional service provided right on your doorstep. Peter is passionate about cars which is reflected in the standard of his work. "
"Peter did a cracking job on my car. inside and out, it looked brand new when he finished. Highly professional and easy to deal with and competitive price to boot"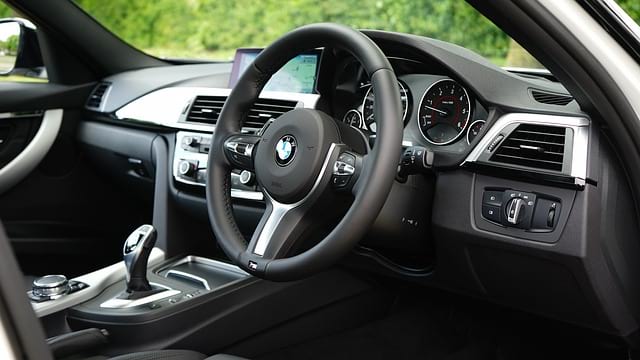 OUR CAR VALETING PACKAGES
PH NEUTRAL SNOW FOAM APPLIED

WHEELS CLEANED

WASHED USING 2 BUCKET METHOD

PH NEUTRAL SHAMPOO

RINSED

LUXURY MICROFIBRE TOWEL DRIED

DOOR SHUTS CLEANED

PREMIUM SPRAY WAX/SEALANT APPLIED

WINDOWS CLEANED

INTERIOR VACUUMED

INTERIOR DUSTED

TYRES DRESSED
IN ADDITION TO BRONZE:

INTERIOR PLASTICS & SURFACES CLEANED THOROUGHLY USING GTECHNIQ W5 CITRUS CLEANER

INTERIOR DRESSED, ORIGINAL MATT FINISH

HAND CONTROL'S CLEANED

SEAT RUNNERS CLEANED

THOROUGH VACUUM INCLUDING SPARE TYRE RECESS

EXTERIOR PLASTIC TRIM DRESSED

CHROME POLISHED

BURST OF LUXURY AIR FRESHENER
IN ADDITION TO SILVER:

WHEELS DEEP CLEANED INCLUDING INNER BARREL

TYRE WALLS DEGREASED

WHEEL ARCHES DEEP CLEANED

CITRUS PRE WASH

EXTERIOR TRIM AGITATED USING SOFT DETAILING BRUSHES

LUXURY SOFT WASH MITT USED

CHEMICAL DECONTAMINATION OF PAINT WORK INCLUDING TAR SPOTS

PREMIUM QUALITY WAX APPLIED

STEERING WHEEL CLEANED

PEDALS CLEANED

CAR MATS CLEANED
DEEP INTERIOR ONLY RESTORE
INTERIOR VACUUMED

SEATS WET VACCED/CLEANED

BOOT AREA CLEANED

DOOR FABRIC CLEANED

CARPETS CLEANED

MATS CLEANED

DASHBOARD PLASTICS DRESSED

DOOR CARDS DRESSED

LEATHER CLEANED & CONDITIONED
QUALITY & CUSTOMER SERVICE
Fantastic service, brilliant job. I would definitely recommend their service. I don't like using car washes etc because they damage the paint but Pete knows what he's doing and is well worth the money.

Kimberly Goldsmith


September 7, 2016

I have had my car done at various places and this by far was the best that I have ever had!! Great friendly service, conciseness, my car has never looked cleaner. Add to the fact that I didn't need to go anywhere he came to me! 6 out of 5 stars

Emma Hayles


August 12, 2016
Car Valeting Milton Keynes
Wash my wheels is an independent mobile car valeting service . Our local car valeting service covers the whole of Milton Keynes and it's surrounding areas. Our website allows our customers to book their car car valet at a time that is convenient to them. A fully secure checkout with the option to pay online or pay on the day. Our vans are fully equipped with the best premium cleaning products with on board power and water. With over 18 years of experience in car valeting and detailing, if you are looking for a professional car valet in Milton Keynes, then Wash My Wheels is the best choice for you.
Car Wash Milton Keynes
We believe that getting your car washed in Milton Keynes should be easy and convenient. Our mobile car wash service comes directly to you, leaving you free to get on with the important things. Our mobile car wash service can come to your home or work place, which ever is easiest for you. Book your car wash online today for a time that suits you.